Adaptation Community, Adaptation Stories
Webinar 2: Financing the resilient city
October 15, 2013
Webinar 2: Financing the resilient city
Tuesday 22 October 14:00-15:00 CET
Registration for our second webinar is now open!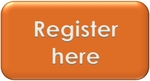 This  webinar will discuss strategies for how cities can access funds from both public and private sources to finance urban adaptation and resilience projects.
Speakers:
Jan Falconer, Manager, Projects Partnerships and Funding, Aberdeen City Council, UK
Sarah Ward, Head: Energy & Climate Change, Environmental Resource Management Department, City of Cape Town, South Africa
Expert  commentary:
Katharina Schneider-Roos, Leader, Project Outreach, Global Infrastructure Basel, Switzerland
Speaker presentations will be followed by discussion and Q&A between speakers and webinar participants.
The webinar is free of charge, but space is limited.
Reserve your space today at:
https://www3.gotomeeting.com/register/490064478